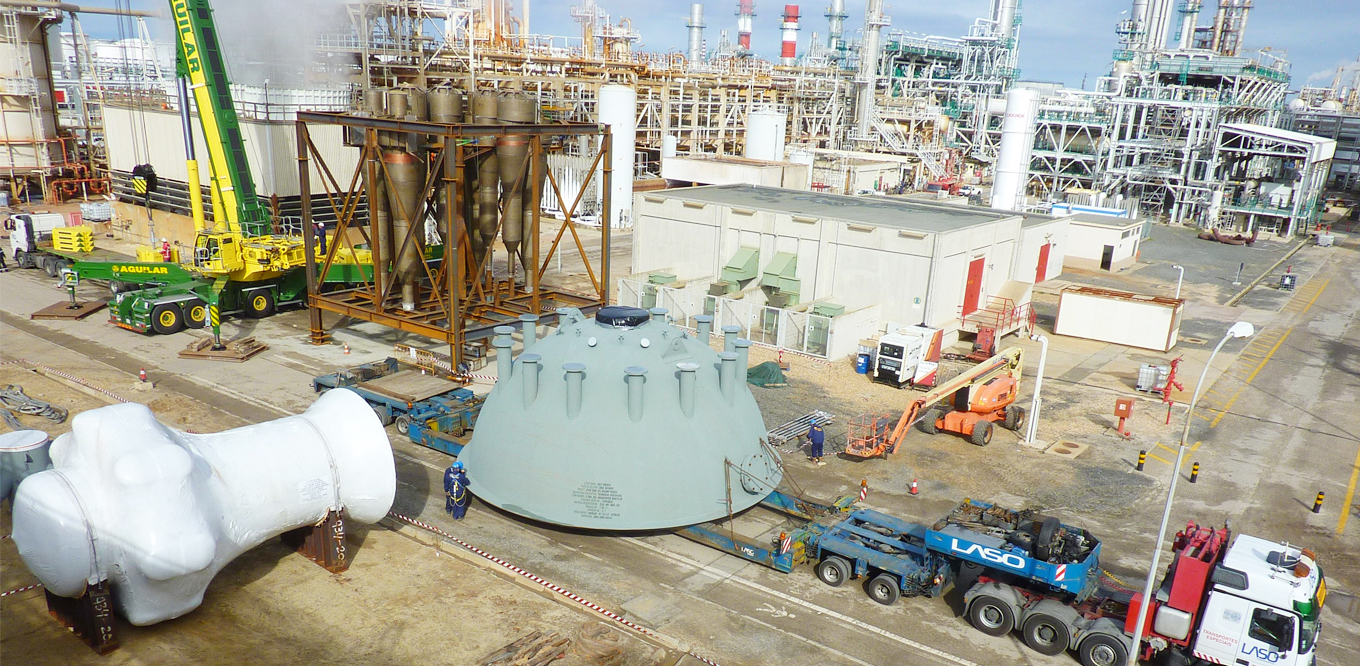 Galp Energia
EPCM SINES FCC Revamping PG2018 Project
Galp Energia awarded Technoedif the EPCM contract (Engineering, Procurement and Construction Management) for the Revamp and 2018 shutdown activities of the FCC – Fluid Catalytic Cracking – Sines Refinery unit.
Engineering and Procurement work began in February 2017 and lasted until April 2018. Construction work began in May 2018 and will end with the general shutdown of the FCC planned for October 2018.
During the general shutdown, the new catalyst cooler, weighing approximately 90 tons, will be installed and the stripping section of the reactor will be replaced, This operation will involve the temporary removal of the 55 m high, 6.7 m diameter, reactor, making it necessary to engage a crane capable of lifting up to 1,250 tons.